---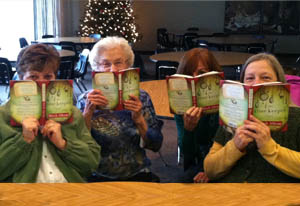 Sunflower Book Club
The Sunflower Book Club meets on the fourth Monday of each month from 12:30 PM to 2:30 PM at the Hanford clubhouse. The Book Club does not meet during the summer months of June, July and August.
2022-2023 Meeting Dates
2022
2023
9/26
1/23
10/24
2/27
11/28
3/27
No December
4/24
5/22
For more details contact: 734-453-2022
Read along with us.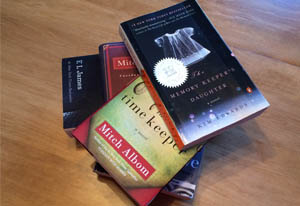 Club Description:
Members take turns choosing books, leading discussions and typically providing refreshments for the group. We are a dynamic group of women who all came together through a love of reading, and we thrive on a fun and respectful environment for all members. Occasionally we have an author come and address our group. Last year we were selected as a Book Club to review an advance copy of Mitch Albom's latest novel, T
he First Phone Call From Heaven
, and following a private discussion with the author, we were invited to be guests at the official book premiere at the Fox Theater in downtown Detroit where Mitch Albom, Judge Damon Keith, former Tigers manager Jim Leyland and other local celebrities addressed the audience. Our last group in May is traditionally a book discussion / pot luck celebration! As we have become a close knit group, during the summer months we meet for different social events and excursions outside of Book Club that you are welcome to join too!
---