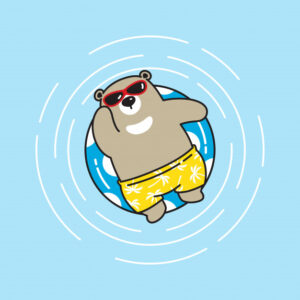 Swimming Pool News
The Board of Directors has voted unanimously to not open the swimming pools for the summer of 2020. This was a decision that was not made lightly, and countless hours of research, phone calls and fact-checking went into this decision.
To assist in making this decision, the board contacted the managers of several outdoor community pools, various HOAs with swimming pools, our swimming pool management team (including several lifeguards) and area swim clubs for their opinions and scheduled best practices for reopening the swimming pools. This information, along with recommendations from the CDC, the governor's office, and the Michigan Recreation and Park Association, was evaluated, and this difficult decision was made late Wednesday night.
The Board felt that the health and safety of our community was the most important factor in this decision and that given the information available it was not in Sunflower's best interest to open the pools.
If the pools did open, the CDC has set forth some very specific guidelines to be followed and the season would have looked very different from other years. These guidelines are evolving daily, but as of Wednesday, the need for social distancing, limits on the size of gatherings and the necessity of wearing masks in public would have drastically changed the landscape. Some of the procedures that would have been required would have included removing all of the furniture from the pool deck because all furniture would need to be sanitized between use. Swim sessions would have been reduced sharply to allow more families to enjoy the pool. Residents might well have been required to sign up for a designated time or date. Per CDC recommendations, additional staff would have been needed to monitor social distancing, sanitize the shower rooms and enforce rules. (We all know it takes a village just to keep kids from running on the pool deck.) The CDC has stated that lifeguards should not be responsible for these interactions — their sole function would have been to watch swimmers. No swim toys, goggles or floatation devices would have been permitted. No guests or visitors would have been allowed to swim or visit on the pool deck. Social distancing would have needed to be strictly enforced, including in the water. This would have meant no Marco Polo or Sharks and Minnows for the kids to play. Bathing loads would have needed to be sharply reduced — limitations might have been fewer than 10 bathers at any given time — and all bathers would have needed to sign a COVID-19 release upon entering the pool deck. (Our insurance company would insist on this.) This would have meant no one under the age of 18 could have swam unaccompanied, regardless of red dot testing. Red dot testing would not have taken place this year. Masks likely would have been required at all times when people were not in the water, as per state health officials' guidelines. The Board felt that these parameters would not make for a pleasant pool experience — and exponentially raise the level of potential conflicts.
Then there's safety. If a swimmer were in distress or required CPR, would it be appropriate to ask our teenage lifeguards to risk their health to perform the necessary tasks? To answer this question, the Board took the time to speak with the pool manager, pool supervisor and some of the senior lifeguards. They were unanimous in expressing their concerns about their health and safety, and many of our experienced guards expressed that they did not intend to return during this pandemic. Each year, we need to hire new guards who are quality individuals who take their certification classes in April and May. Those classes have not been held, nor are they scheduled to be held.
Health and safety always have been the top priority for our lifeguard team, our residents and the children of Sunflower, and the Board felt that in the summer of 2020, it was unwise to risk jeopardizing the health of our residents and lifeguards.
You still will see some activity around the pools this summer. Staff has been hired to maintain the water and check the chemical levels on a regular basis. Why? This is necessary to prevent the formation of algae, mold, fungus and bacteria that can cause disease and other serious issues for our pools. The pumps, filters and other operational systems also will be run and tested periodically to prevent corrosion and damage. Even when closed, the pool is never completely drained of water. We also need to take the appropriate measures to prevent mosquitoes from breeding in our water. But the pools will be recovered for safety and water quality reasons.
The Board, however, will take this opportunity to tackle much needed maintenance for our pool decks and shower rooms that otherwise could not be completed during the summer. Some uneven concrete that presents trip hazards will be replaced, damaged tiling and flooring in the shower rooms repaired, and some pool equipment will be upgraded.
So we'll miss you this summer at the pool, and we'll miss going to the pool ourselves. But as hard as this is, it is the right decision to make. Please, everyone stay safe and stay well. We all will have an even better summer next year at the pool.